TACTICAL EMS
As can only be expected after the tragic events of September 11, 2001 our focus on Terrorism and Tactical EMS has been intense. The Special Operations Team known as TEMS or Tactical EMS was placed in service on March 1, 2004. Paramedics who pass the physical, mental and medical evaluations are assigned to organized SWAT teams throughout Northeastern Pennsylvania. .
The SVEMS team is comprised of 6 members. Currently 5 Paramedics, and 1 Critical Care RN is on the team. This team also has access to two physicians, a support team comprised of Emergency Medical Technicians and 1 Team Chaplin.
Due to Tactical EMS being a new service with-in our Region. Suburban EMS in Northampton County and Schuylkill Valley EMS formed a Regional Tactical EMS team under direct supervision of the Eastern PA EMS Council TEMS Committee. Currently the Regional Team has 12 members from sponsoring agencies throughout the Eastern PA Region.
Paramedics are currently assigned to the following SWAT teams

- Berks County SWAT
- Lehigh County SWAT
- Palmer Township SWAT

The team also provides support to the Lehigh County Drug Task Force, Lehigh County DA Office, Berks County DA Office, Reading Police Department Bomb Squad and other police agencies.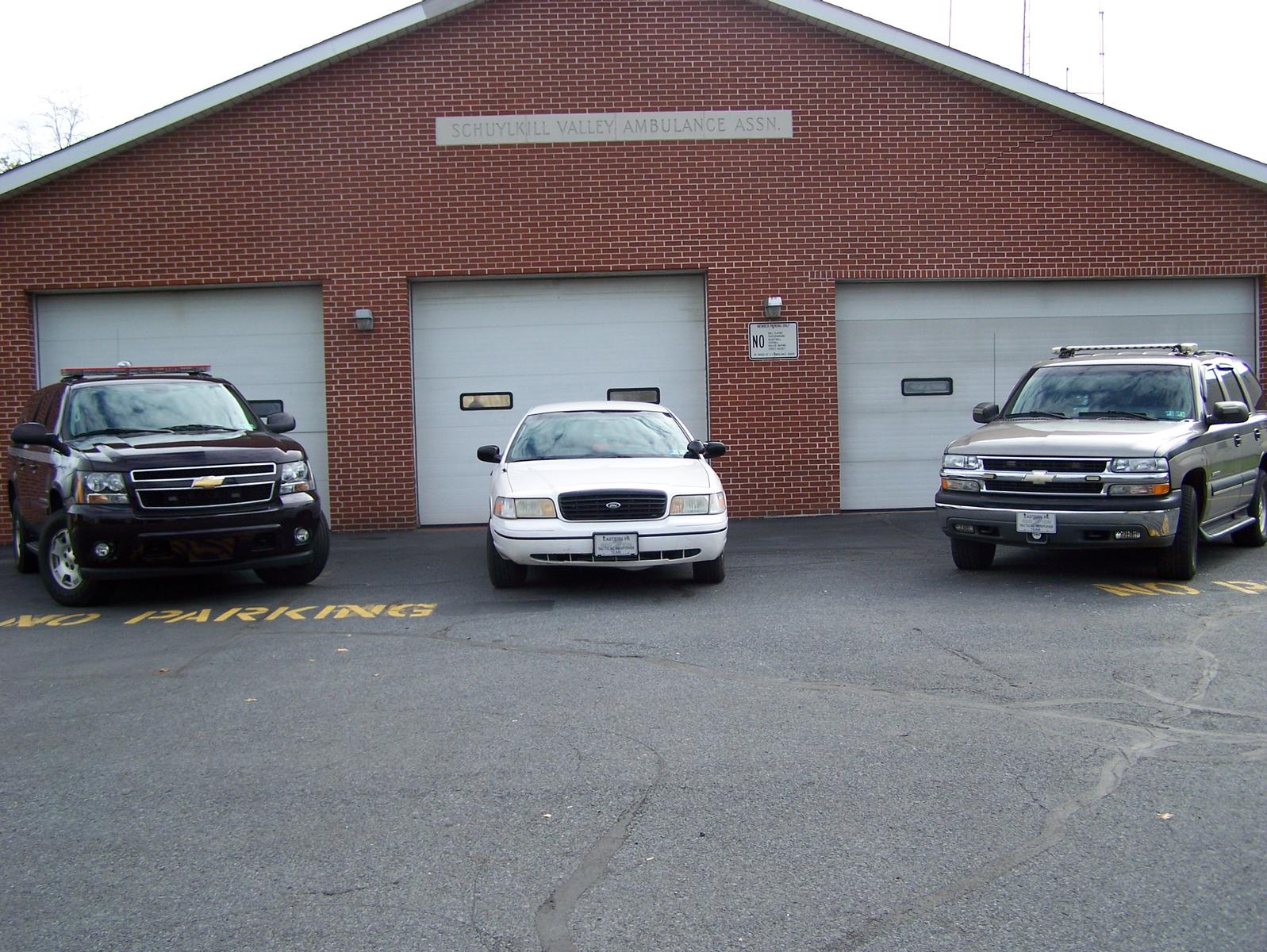 From Left to Right Squad 670 (ALS), Car 670, Squad 6701 (ALS)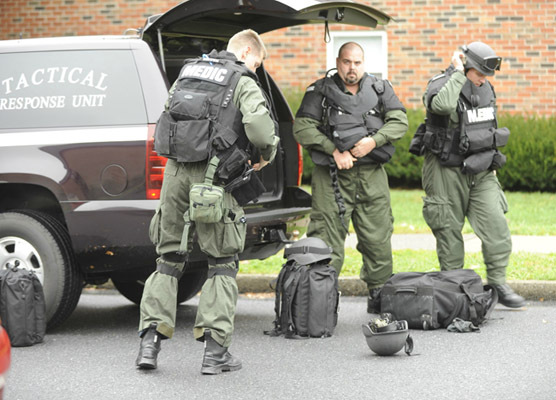 SWAT Paramedics Arrive and get dressed prior to a successfull hostage rescue.
The SVEMS Team extends special thanks to our friends from Suburban. These guys have assisted us since day 1 and the knowledge they have shared with us as well as the training they have provided has been endless. THANK YOU GUYS !!